About Electric Security Fences
Electric security fences are a powerful repelling system that eliminates the risk of crime and vandalism to your premises. With an output of up to 8000 volts every second, our electric security fence products can be integrated with your existing alarm & access control system for remote monitoring where required.
Our electric security fences tolerate many environmental factors including wind, rain, flora and fauna. In addition, they comply with health & safety requirements to keep public out of hazardous areas and conform to Australian/New Zealand Standard AS/NZS 3016:2002
Proven Reliability & Low Operational Cost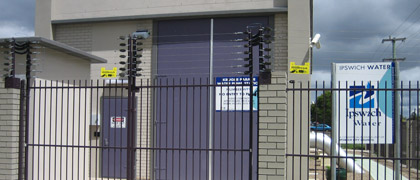 Unlike other perimeter systems, the Electric Fence security system actively deters would-be intruders and is totally unaffected by phenomena such as:- Wind, Rain, Wild animals or Birds. (Most of which cause other systems to false alarm).

Electric Fence security systems are therefore ideal for the protection of most external perimeter fences, walls, roof's or boundaries.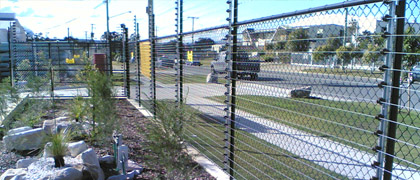 Due to the system's reliable performance, active deterrent value and minimum running costs, (less than 40 watts when the system is on and armed - which equates to less than 5 cents per day cost). Many system owners have reported recovering the cost of their Electric Fence security system installation, in a matter of months. This has been achieved by stopping any further crime or loss and the reduction of other associated security and management costs.
Benefits of Installing an Electric Fence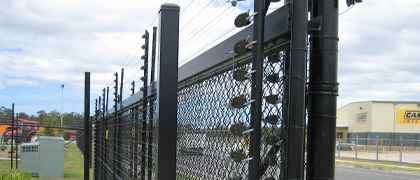 Electric Fence security system owners have reported saving the cost of the system installation within a matter of months, due to the stopping of any further crime or loss. In addition many site owners have also reported that they have been able to obtain Insurance at normal commercial rates, as a direct result of the system performance and an improved track record.
Easy installation on existing wall or fence, or as a stand-alone perimeter fence.
Creates a physical barrier that delays intrusion.
Delivers an electric shock to repulse intruders.
Acts as a psychological barrier to deter intrusion attempts.
Provides a high level of detection capability to sense intrusion attempts and activate the existing alarm and notify security personnel.
Low maintenance costs.
Easy to operate.
Animals receive an electric shock and are repulsed without activating the alarm. The animal learns to avoid the fence. Accidental human contact with the fence will reinforce the message not to tamper with the fence.
Enhances the existing perimeter fence and hardens the property against intrusion. This will force burglars to seek easier targets elsewhere.
Reduced cost of security personnel and monitoring