Gates & Access Control
Gates & Access Control are also an important part of your electric security fence installation. Depending on your premises & requirements, we have many different solutions available to suit your needs.
Security Gates to Protect Your Property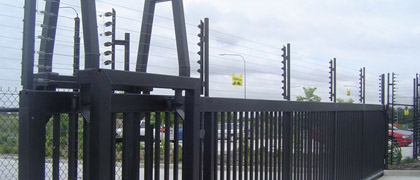 To complement your electric security fence, we can also offer electric gates to guard your property. Installation of an electric security gate decreases any vulnerability to access your property.
We can offer gates to suit your requirements for your property and your access needs. Types of gates available include: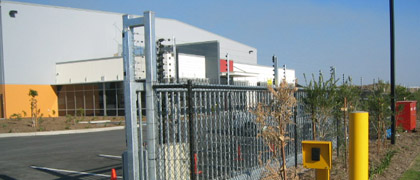 Swing gates
Sliding gates
Cantilever gates
Pedestrian gates
Automated gates
Access Control
Queensland Security Fencing is able to fully automate your gates for maximum ease of access.
We also offer access control systems for your premises which enable the increased security of keeping gates closed at all times, except to authorised traffic.
Our access control solutions are especially designed for commercial properties and can be tailored to meet your particular requirements.